Student Dismissals
Scan: Simplifying Student Dismissals
Your user-friendly solution for seamless student dismissal management. With Scan, you can effortlessly locate students by name or expedite the process by scanning a QR code for swift dismissal. But that's just the beginning – Scan offers a range of features to make your job more efficient.
1. Effortless Name Search:
Say goodbye to manual searches. Scan enables you to find and dismiss students by name with ease.
2. QR Code Convenience:
Speed up dismissals by simply scanning a QR code. It's a quick and hassle-free process.
3. Streamlined Sibling Management:
When you scan a QR code, Scan displays all siblings associated with the student. You can dismiss them individually or all at once, simplifying the process.
4. Built-in Signing Capability:
Need to document dismissals? Scan can sign off on them, providing a clear record of each student's departure.
Experience efficient student management with Scan. Bid farewell to paperwork and embrace streamlined dismissals. Elevate your productivity and simplify your tasks with the help of Scan.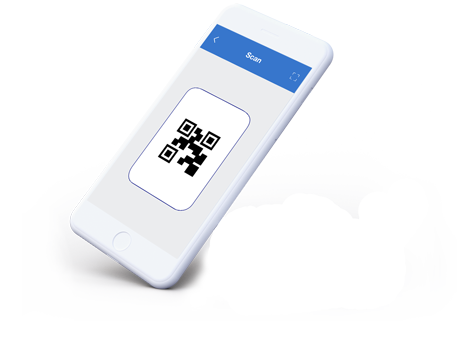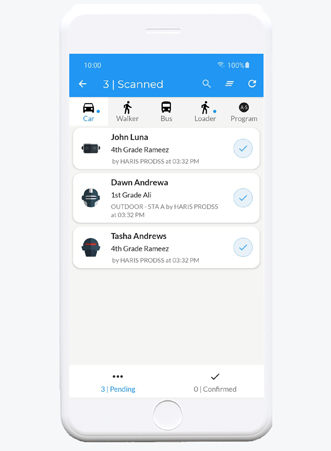 Queue
Discover the power of SchoolTron Queue, your comprehensive solution for streamlined student dismissal. Queue serves as your central hub, housing the list of all students who have been scanned, confirmed, or released. But that's not all – Queue offers a range of functionalities tailored to different statuses, ensuring an efficient workflow.
1. Status-Based Actions:
With Queue, each status opens up unique actions. Whether you need to undo an action or delete it, Queue adapts to your needs.
2. Automatic Daily Refresh:
Experience the convenience of an automatic daily refresh. Queue keeps itself up-to-date, ensuring that you're always working with the latest information.
3. Manual Queue Management:
In the settings, you have the flexibility to manually delete items from the queue. Tailor Queue to fit your preferences and requirements. Make student dismissal effortless with Queue. Say goodbye to the hassle of tracking students and actions across multiple platforms. Simplify your workflow and stay organized with Queue.