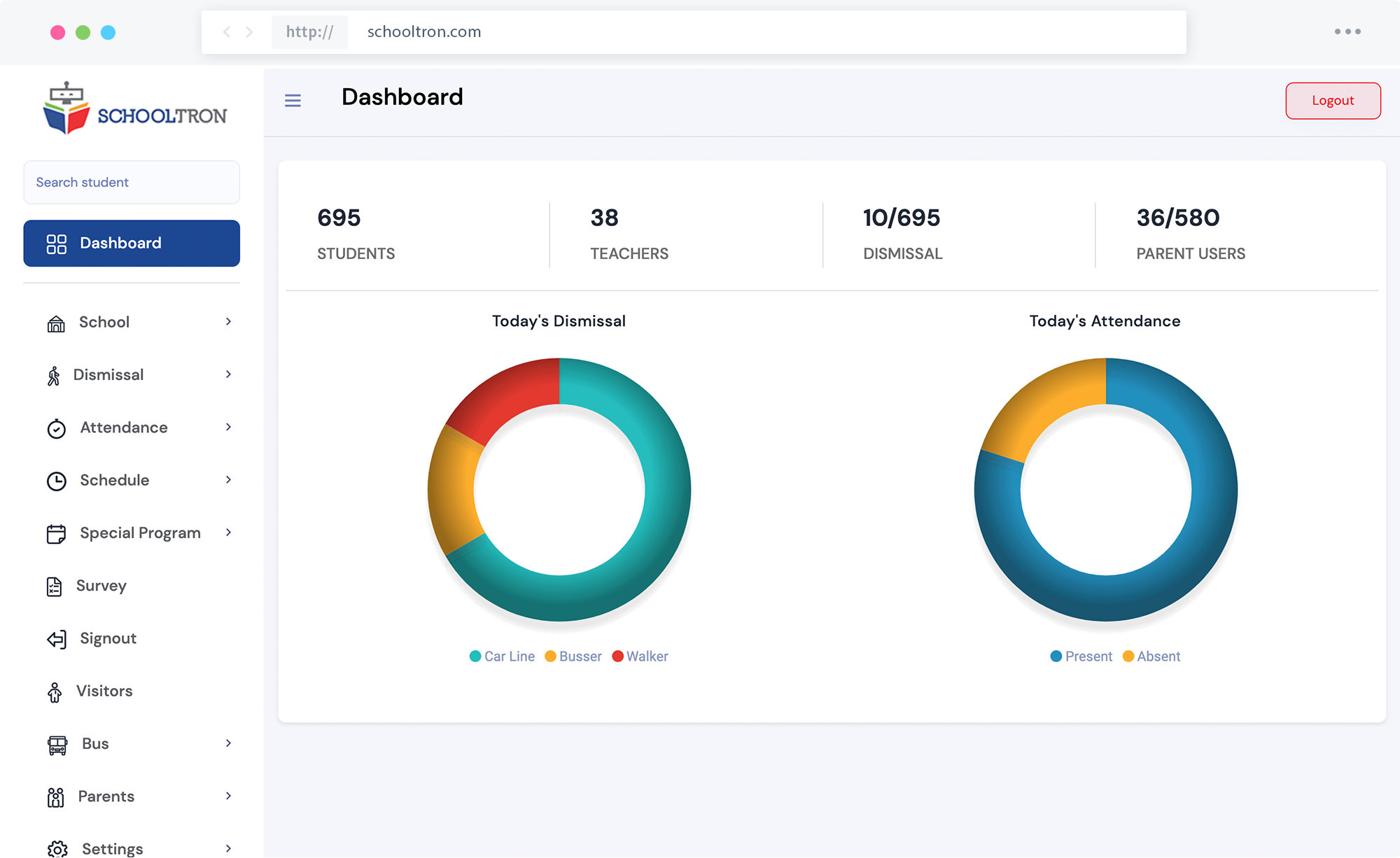 Dismissal in 3 Easy Steps
1
Scan
Parents pull up to the designated pick-up area. Assigned staff scans parent ID, sending a release request to the student's homeroom teacher.
Explore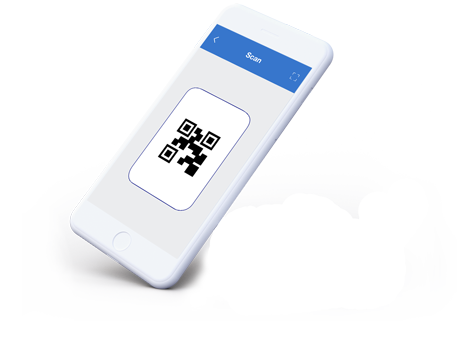 2
Confirm
Teacher receives notification on their mobile device or tablet, and with just one tap, the student is confirmed for release from the classroom.
Explore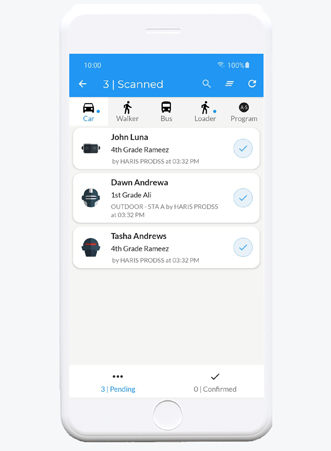 3
Release
Student is safely dismissed, SchoolTron Student Tracker automatically notifies parents of student release, and dismissal is completed within minutes and without hassle.
Explore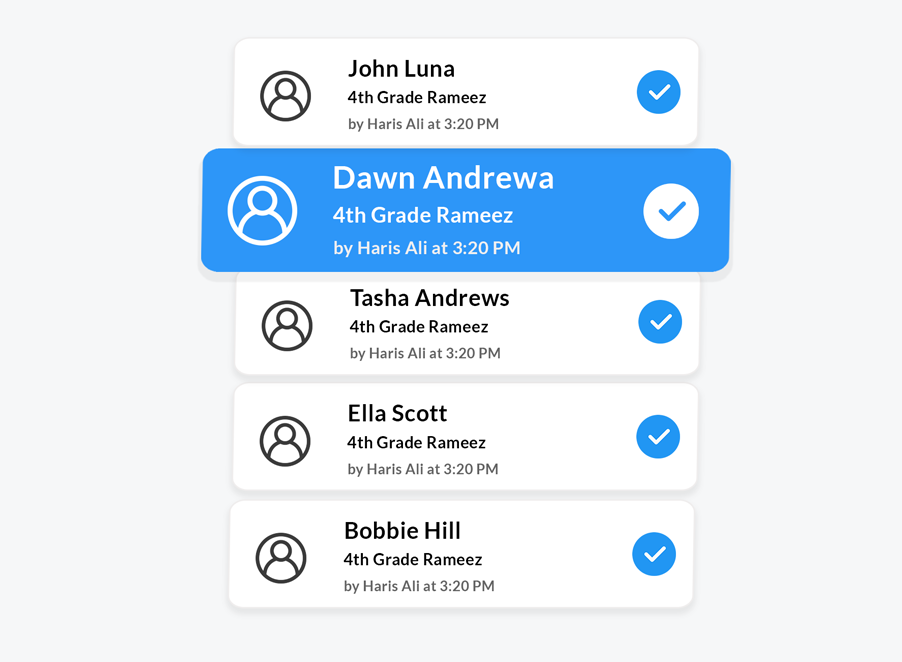 Feature Spotlight
What started off as a robust school dismissal application has since evolved into so much more: the leading school administrative and safety software. Enjoy a less chaotic, more productive school day with these essential tools:
Keep a digital record of student attendance with ease and boost school accountability with detailed downloadable reports.

Learn More

Manage class roster and student profiles, search and update student information, and more from the palm of your hand.

Learn More

Share files and updates on school closings, events, student status and grades with parents via the SchoolTron Parent App.

Learn More
















Benefits
Simple, speedy, hassle-free dismissal and attendance

Reduces after school traffic

Safe & Secure Technology

Enhances communication between school and parents

Up-to-the-minute school and student tracker updates

Digital Records for school accountability

Keep a digital record of student attendance

Alert parents about the latest school news such as closings and events

Simple student data transfer and software set up

Training and technical support included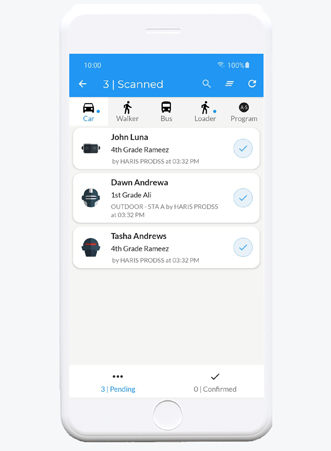 Send a message
Interested in SchoolTron? Request a demo today!
Contact Info
Mon - Fri 08:00 - 17:00

(800) 876-6915

info@schooltron.com

5728 Schaefer Rd. Ste. 200,
Dearborn,
MI 48126
SchoolTron has overhauled the way we do dismissal at The Dearborn Academy! Efficient, safe and simple. Dismissal service à la carte geared to individual families! With student names scanned from the parking lot and received by staff in the building.

Afrin Alavi
TDA Principal
I have found schoolTron to be very helpful and efficient for dismissing the students. Unlike the way students are dismissed in public schools, this app helps teachers to stay aware of who has been dismissed and who is still in school.

Howayda Bazzi
First Grade Teacher
The SchoolTron app makes dismissal simple. The students names pop up with which direction to send them so we don't have to guess. Also having a school wide system helps everyone be on the same page and consistent with the dismissal procedure...

Renee Grimaldo
Third Grade Teacher
I love the SchoolTron dismissal app. I have used it to scan parents in the car line or at the door when picking up their students as well as in the dismissal room to call students to their cars. The app makes it extremely easy to dismiss students.

Kristy Taylor
School Data Analyst
This was the second year I have used the SchoolTron app for dismissal at TDA. I personally like using the application to dismiss our students over having multiple people shouting into a dismissal room where there are hundreds of students.

Cari Guttenberg
Middle School Teacher